TIME
Strong and stylish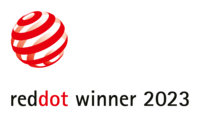 Concrete charisma
The TIME bathroom range definitely invites a second glance. Zone Denmark has brought a whole new material into play. Three of the four products in the range – the soap dispenser, toothbrush tumbler and toilet brush – are made of concrete with just a few plastic details added. The pedal bin, on the other hand, is pure ABS plastic, but colour-matches the concrete products, giving the range a consistently powerful look and feel.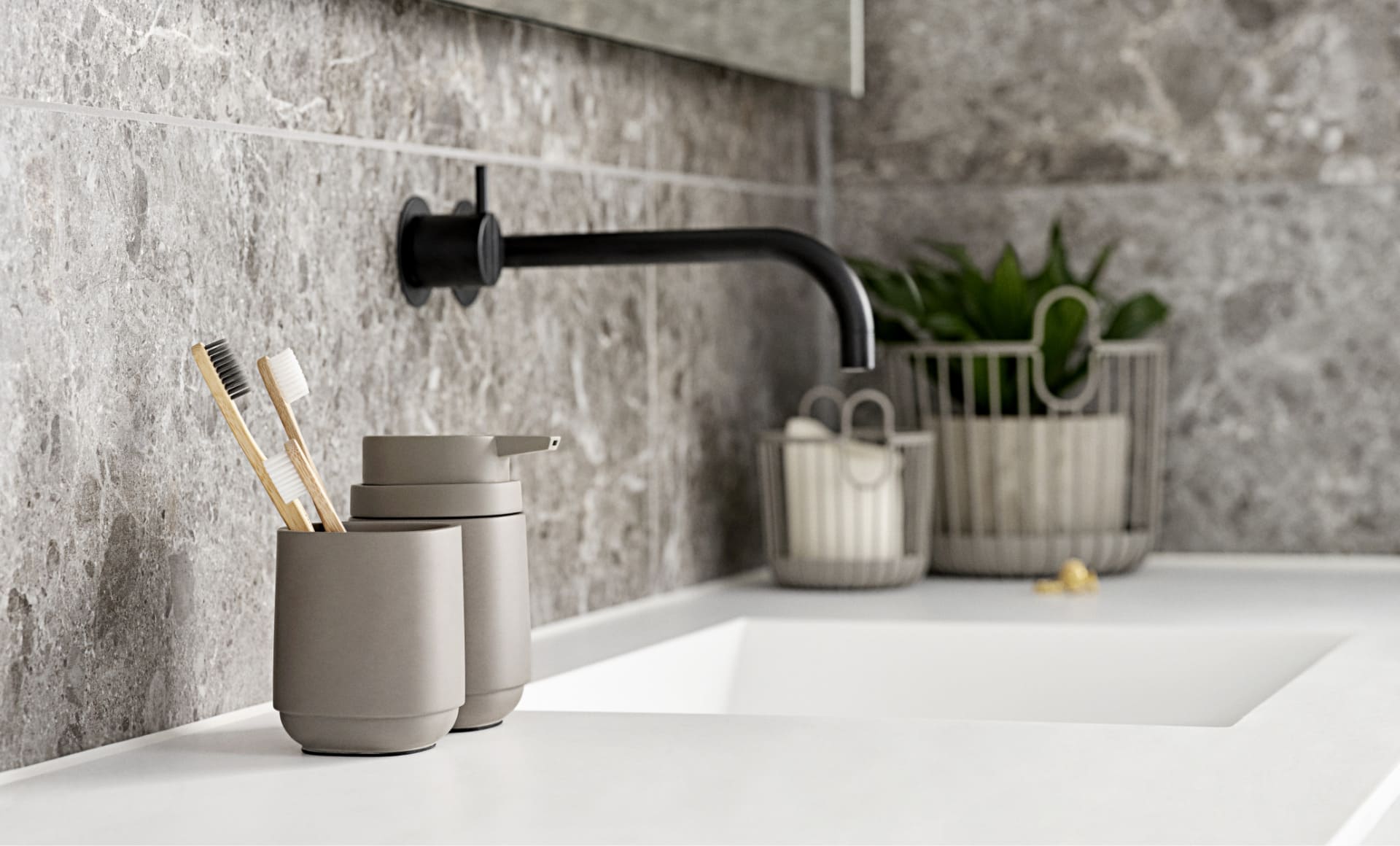 TIME is a promising take on a contemporary classic bathroom range and, by the way, is by the Mavro/Lefevre design team. Choose from three colours: Concrete and two coloured variants, Black and Soft Grey.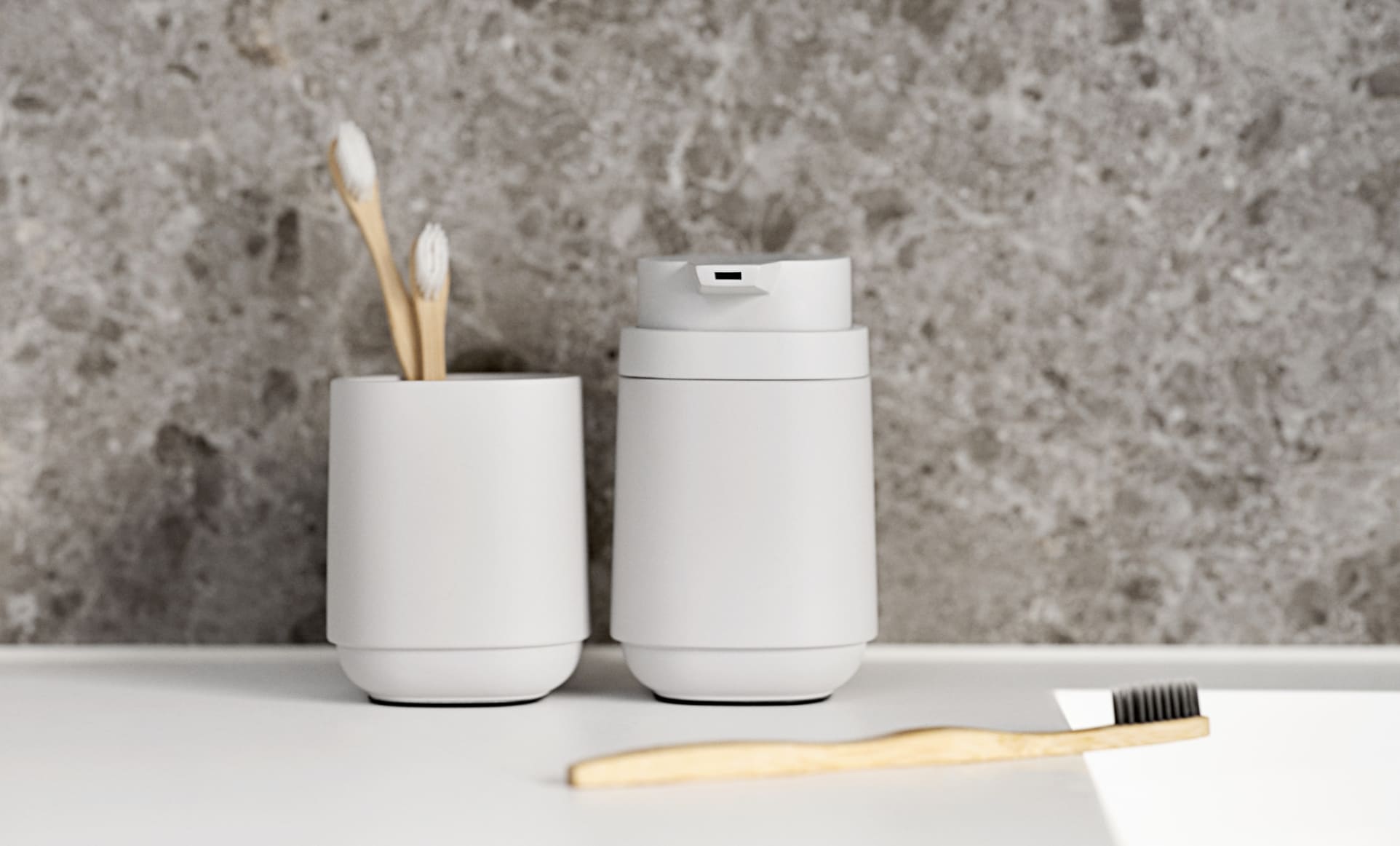 Bathrooms are growing in size, but they are also taking on a new role. The bathroom is becoming more and more important in our modern lives. It's become our private space.
COLOURS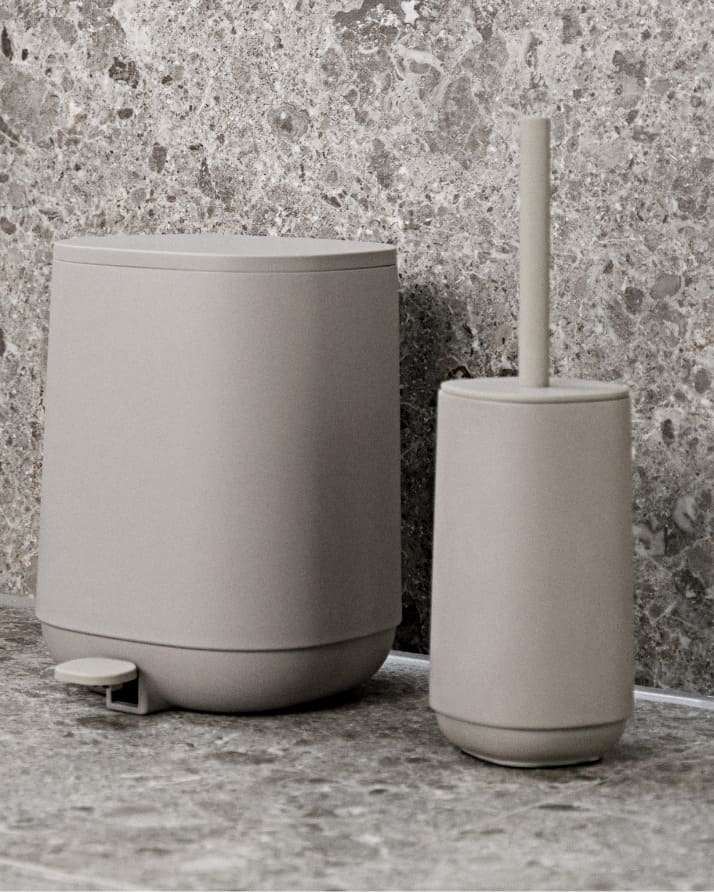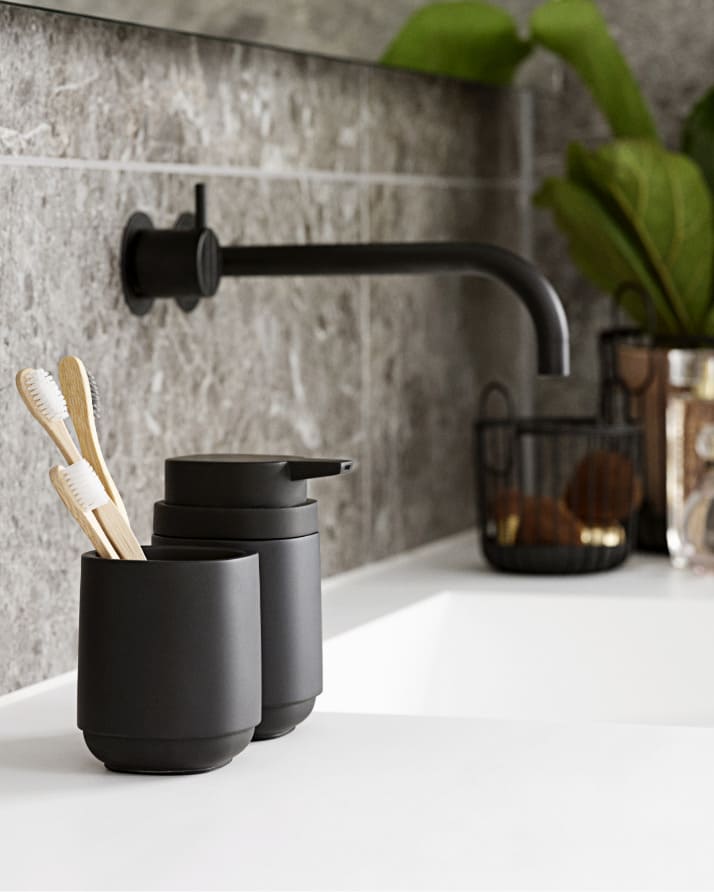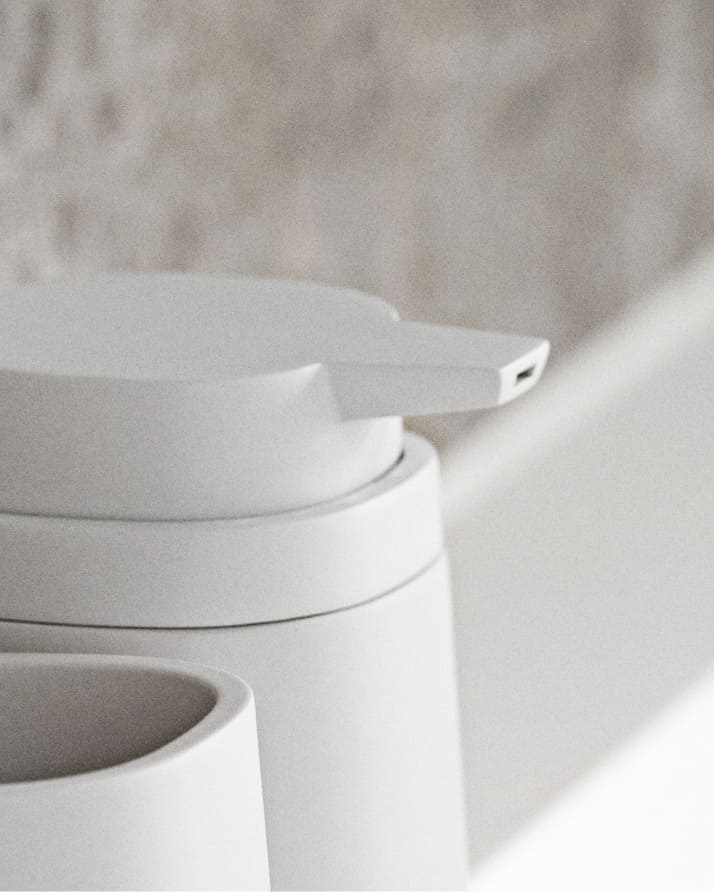 DESIGNER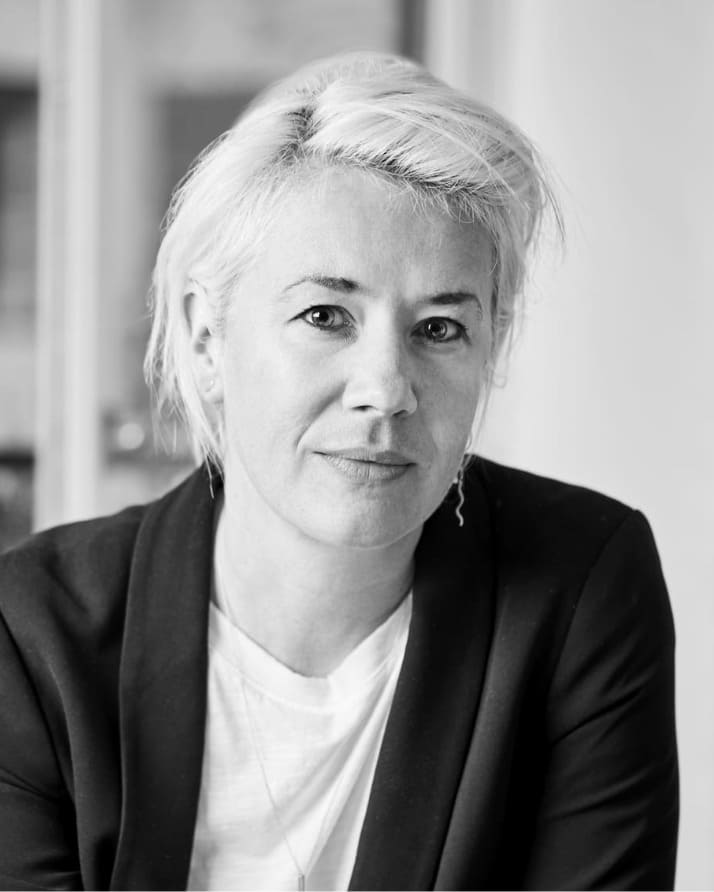 MAVRO//LEFÉVRE
With a master's degree in Innovation Design, designer Sofie Lefèvre has all the skills she needs. But her ideas take flight in an open and friendly dialogue with Zone Denmark, and the journey from idea to action is never long.
Strong and stylish
See TIME collection