CIRCULAR
Combining form and function
Rarely has waste
looked more beautiful

Waste sorting
is in vogue
If your household sorts food waste, or if you
compost your own – then we have a practical
new product for you.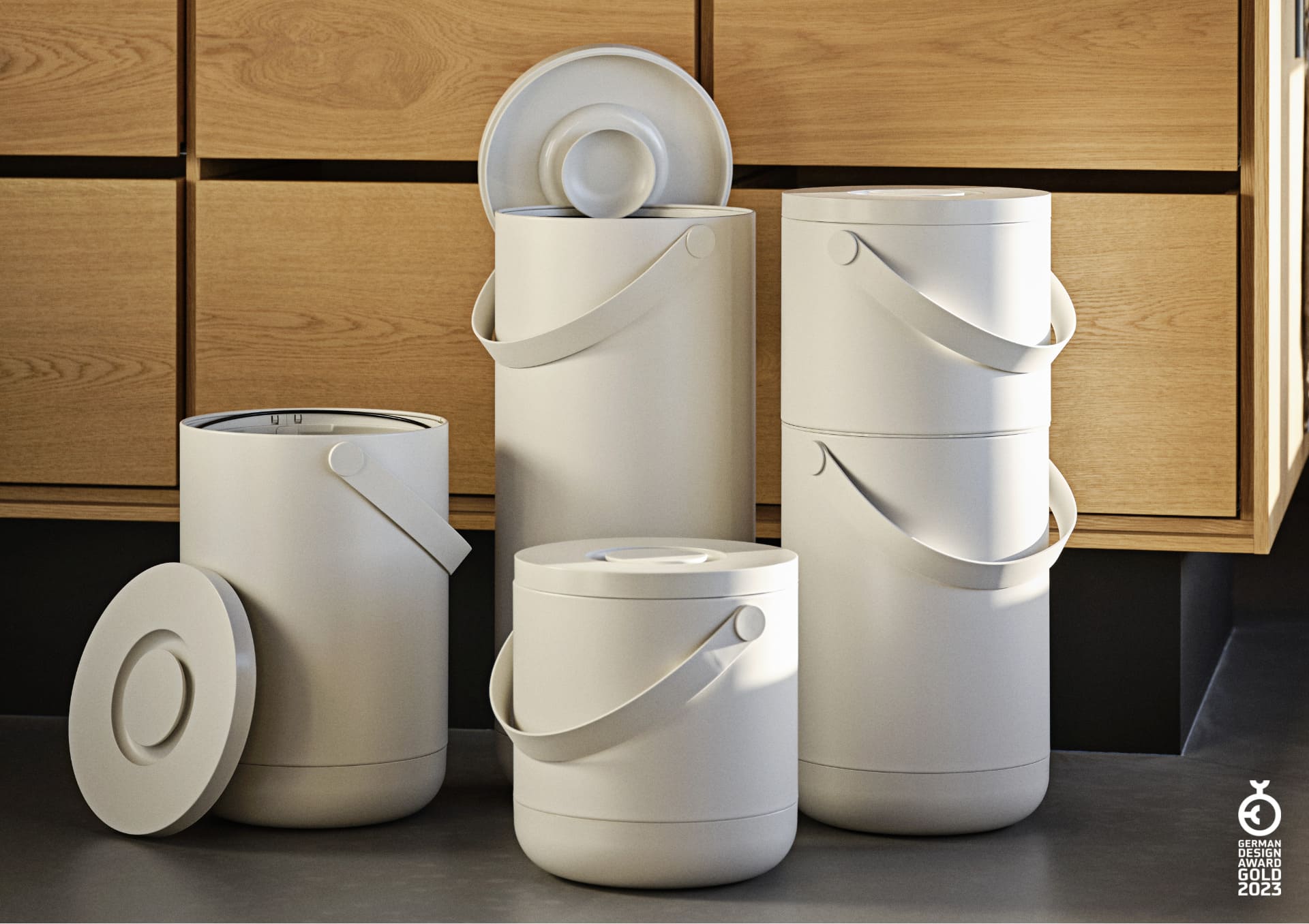 The climate is crying out for help, and we need to change our ways – especially when it comes to sorting waste. The Circular bins makes sorting easier and more beautiful. Place the bins wherever your life leaves leftovers that deserve a second chance.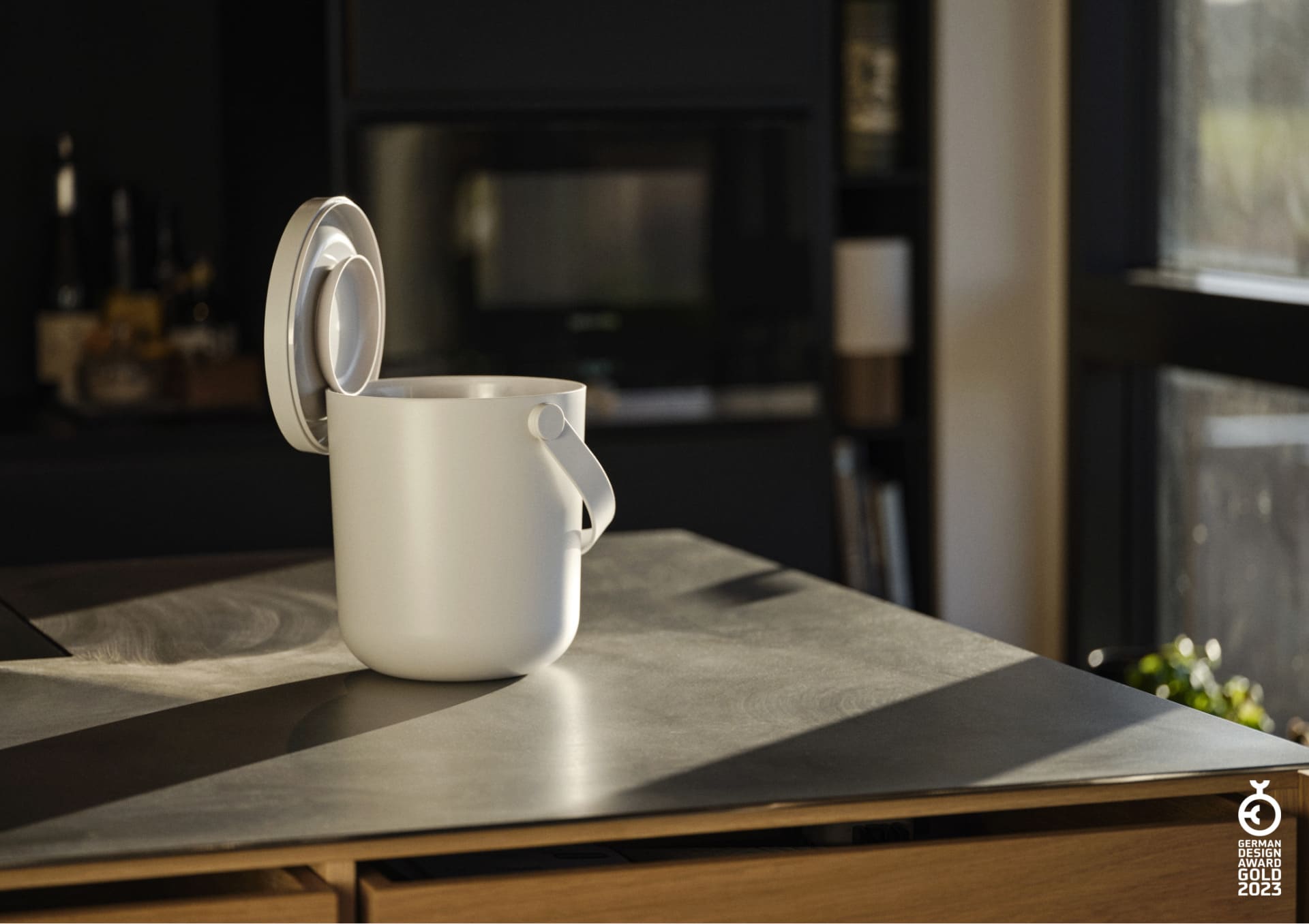 The CIRCULAR bio bin is a beautifully designed bin for food waste. It makes it easy to collect vegetable peelings, coffee grounds and other food waste from the kitchen. Features a handle so you can easily move it around the kitchen and take it to your compost or food waste bin outside. The lid can stand upright on the side of the bin during use so it's easy to fill. The bio bin holds 3 litres and is available in Black and Warm Grey.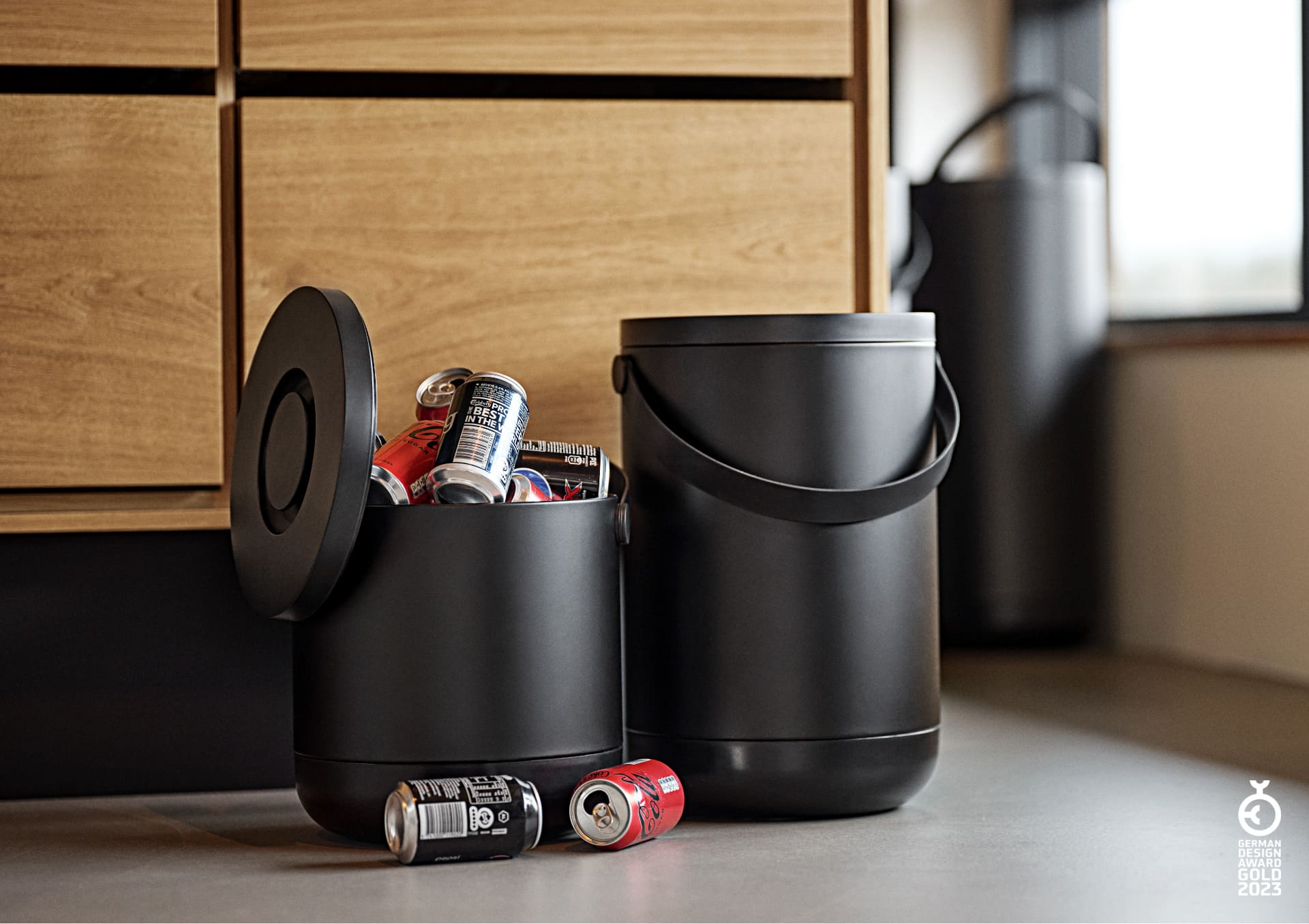 The first step along the way was our bio waste bin, which was well received. Now we're launching four elegant bins in the CIRCULAR range, in sizes ranging from 15 to 35 litres. By design, there's no need to hide them away under the sink. On the contrary. Simply find the sizes to suit your needs and let them grace your office, utility room or kitchen – singly or a few together. Place them wherever your life leaves leftovers that deserve a second chance.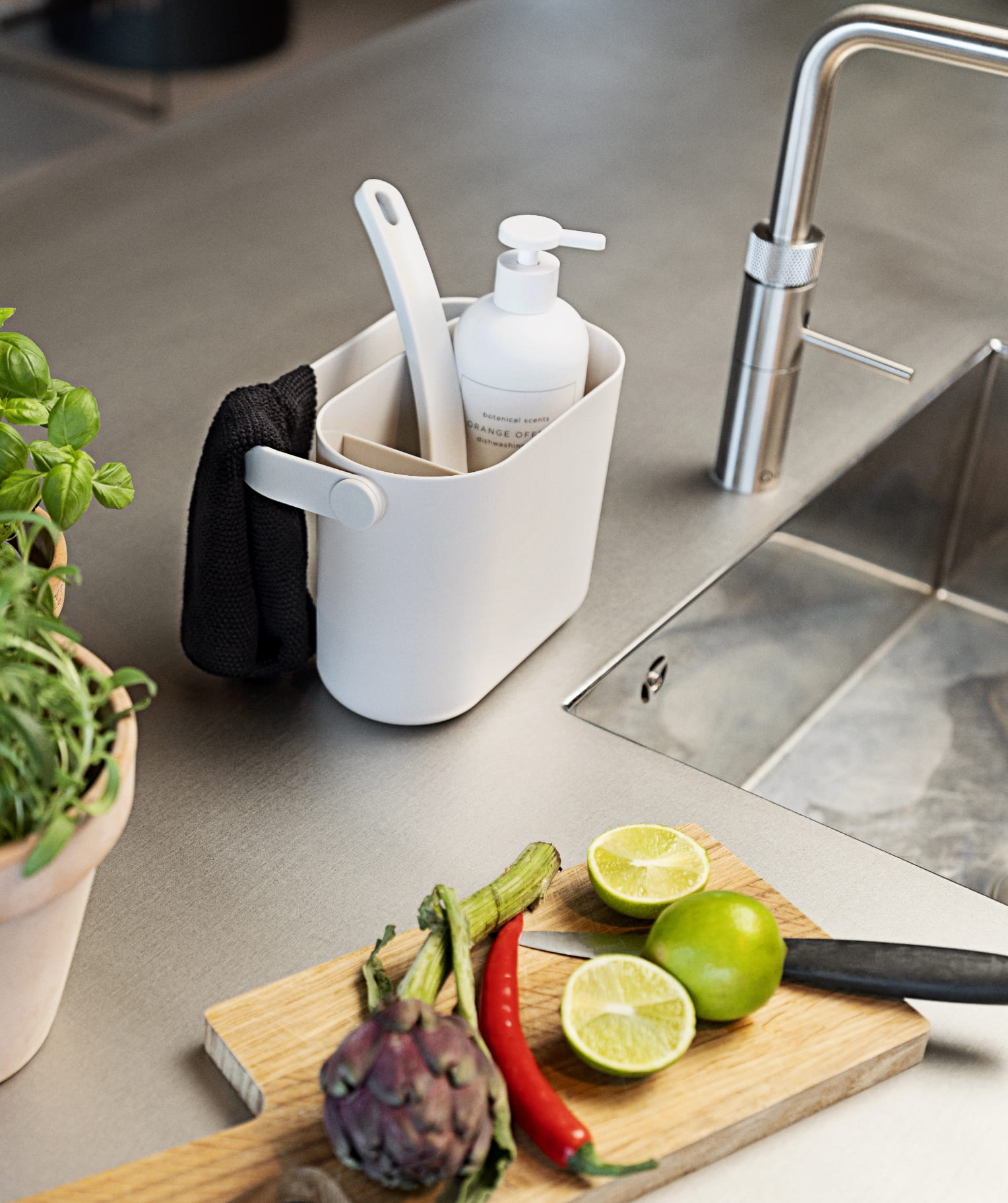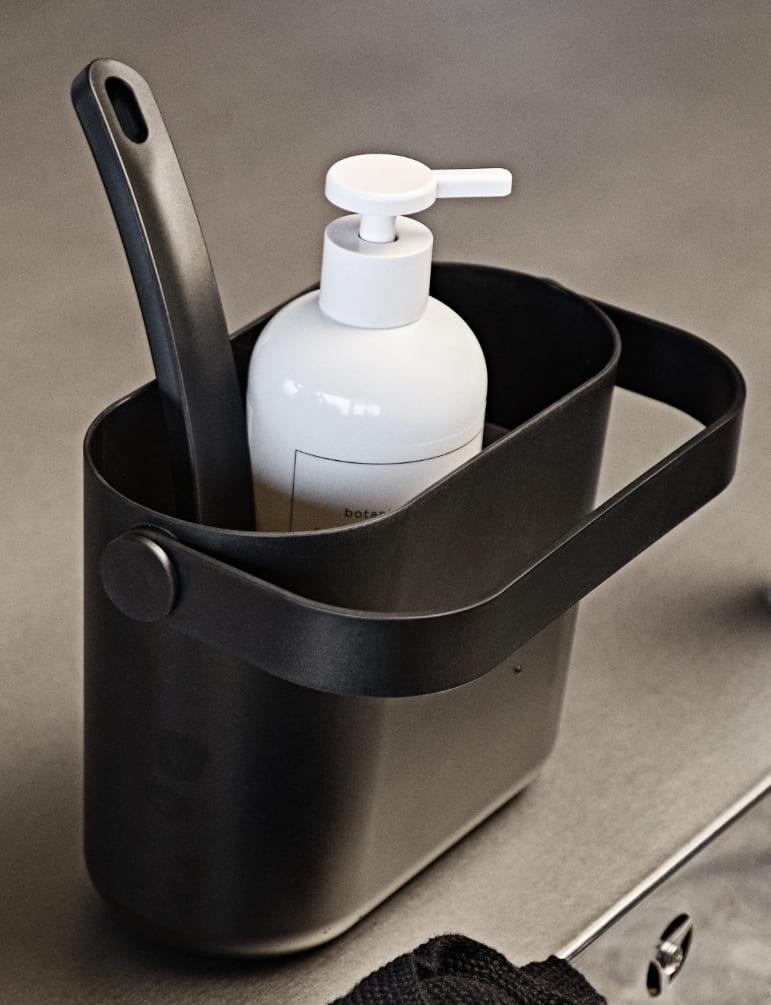 Clean lines,
pure pleasure
This is your everyday kitchen essential, pared back to the bone. The dishwashing set includes a brush, dishcloth and caddy – nothing else. The handle can be placed in three positions: upright for carrying, tilted to the front for hanging the cloth to dry, or tilted down the back to save space. You can choose your own dispenser and soap, but we suggest a tall UME dispenser or one of the fragrant new products from the Botanical Scents range.