PUSHING THE BOUNDARIES FOR GOOD DESIGN
Captivating shapes
& true revolutions
We have a lot of exciting new products on the shelves this autumn, ready to move into people's homes and shine in different ways. Some simply because they're good, no-frills designs to make everyday life easier. Others because their sublime aesthetics will beautify your room and make you smile from the moment you first set eyes on them. But, mostly, both apply.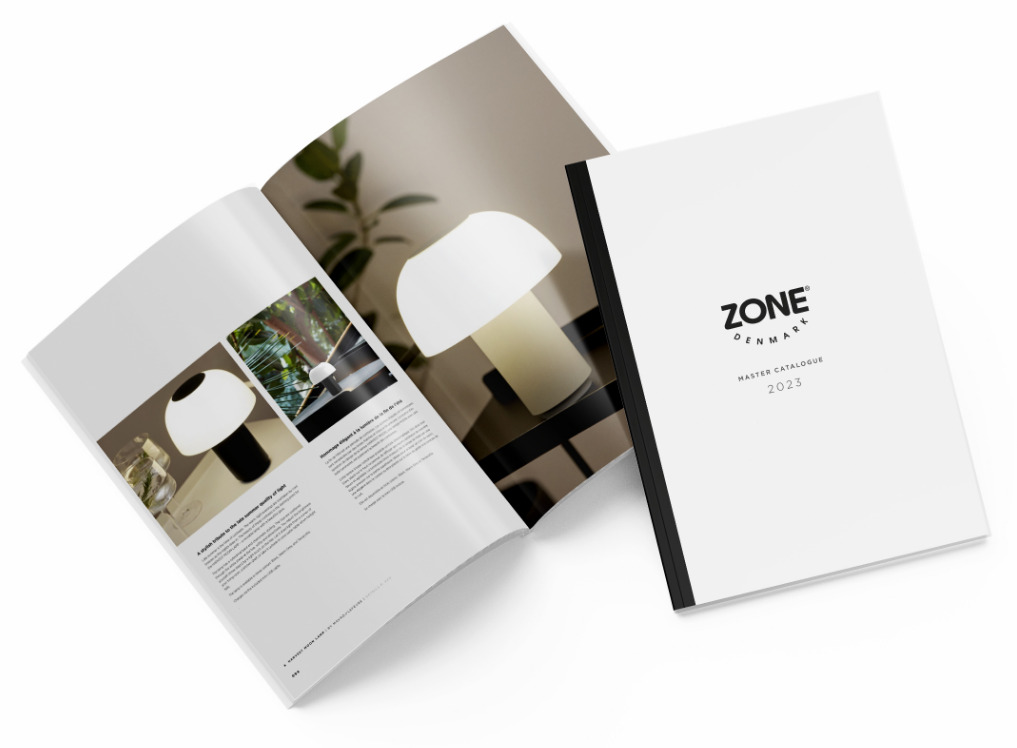 UPCOMING AW23
A stylish tribute to
the late summer quality of light
Late summer is the time of contrasts. The warm, light evenings are overtaken by cool breezes as the nights draw in. The beauty of these contrasts is the starting point for the HARVEST MOON LAMP – a movable lamp with a beautiful glow.
Wine rack with room for expansion
The Mavro//Lefèvre design team that is behind the ROCKS wine racks took their inspiration from the captivating furniture universe of metal wires as a supporting element. It is characterised by a raw yet light-and-airy look that blends naturally into the décor in many places.
Rockingly indispensable
An indispensable kitchen tool in convenient format. Thanks to the crescent shape of the knife, you can cut herbs nuts, etc. in a comfortable rocking motion. The knife does not take up much space in the drawer, and its sharp steel blade is well protected by the included plastic guard. Wash it up by hand and it will stay razor sharp for a long time.
Exactly right!
The two measuring cups are stylish and functional. The decilitre measure holds 1 dl, while the big cup has room for 500 ml. These measures will suffice for most people when cooking or baking. The stainless steel is indestructible and will also patinate beautifully over time.
New Favourite in your kitchen
This beech spatula will be your favourite from the first handshake. It's as good-looking as it is pleasant to hold. The inspiration for the design comes from the pizza bakeries. However, the length and width of the shaft have been adjusted so the spatula can handle all sorts of tasks in modern kitchens.
A stirring performance!
It's hard to do without a whisk in your kitchen. On the bright side, this model will be enough for most people. The whisk is designed in a practical medium size and sits comfortably in your hand. This means you can go full throttle and still have a secure grip.
This is how a pizza slicer
should be served up!
The SINGLES pizza slicer elegantly combines form and function. The stainless steel blade ensures long durability and a precise cut regardless of the thickness of the base.
Stay sharp!
Get those knives and scissors out of the drawer and restore them to their original sharpness with the super simple SINGLES knife sharpener. You decide how finely to grind them.
Have it all!
Avoid wasting good ingredients when baking bread and cakes. This simple silicone scraper gets it all out of the bowl with ease. The multi-scraper is flexible and pleasantly tactile. And it can handle up to 230° Celsius, so bring on even the hottest candy mass!.
Everything superfluous is peeled away
If it's efficiency you're after, look no further. This vegetable peeler is an invaluable friend for quick peeling – whichever hand you prefer to use. The blade is made of razor-sharp quality steel, and the grip is good.
One, two, tweeze!
Here's good news for anyone who likes to cook, but also likes to keep a good grip on things. The kitchen tweezer can be used for a smaller item or when you need accurate serving. The wide tong can grip larger amounts in the pan or while serving.
Stirringly simple
Good, solid stirring spoon made of FSC™ – certified beech wood. Clean lines and endless possibilities for use on a daily basis.